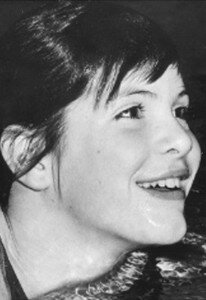 Holly LeReverend-Smith graduated from Acadia in 1981 with a degree in Physical Education, and again in 1986 with a Bachelor of Education.
The 1976-1977 school year was the high-water mark of Holly's Acadia career. She helped lead Acadia to the AUAA women's swim championship, and then to the first of two consecutive CIAU titles.
At the conference championships in Moncton, Holly led Acadia to its third straight conference title. She won the 100 and 200 breaststroke and 200 IM, and teamed with Marjorie MacDonald, Roberta Thomson and Penny Gaul for a new national record in the 400-yard medley relay.
Despite her successes at the conference level, Holly truly saved her best for last, the CIAU national championships two weeks later in Toronto. She won the 200-yard IM (these were the days before Canada went metric) in a national-record time of 2:13.97, and the 200-yard breaststroke, also in a personal best, and was second in the 100-yard breaststroke.She also joined teammates Jill Taylor, Wendy Stevens and Penny Gaul to capture gold in the 400-yard medley relay in a time of 4:06.76, good for another national intercollegiate record.
In all, Holly won eight medals at the two championship meets, seven of them gold. Some of her results from that season remained among the top times in Nova Scotia for many years. Holly was MVP of the conference championships, earned a spot on the all-conference team and was named an all-Canadian. She capped a career year by being chosen Acadia's Female Athlete of the Year for 1976-1977.
The late 1970s were the 'golden age' for women's swimming at Acadia, as the Axewomen won six consecutive conference championships, two national titles, were undefeated in league meets between 1975-1979 and established 31 new conference records. Holly's competitive career was short, but her 1976-1977 season stands as one of the finest ever turned in by an Acadia athlete, of either gender.
A native of Quebec, Holly has lived for many years in British Columbia, where she serves as a Special
Education Consultant for that province's First Nations Education Steering Committee.